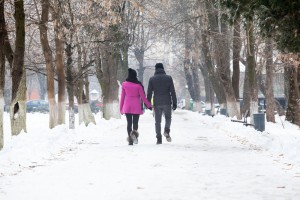 The holidays are over and winter is here... is it ever! So many people suffer from ''January Blues''. Too much food, too many parties for some, and for others, not enough. One thing is for sure, many people are anxious for this month to be over. For Intermezzo Matchmakers, January is a very busy month. We meet lots of new members but it is especially a time when our happy couples give us an update after having spent a wonderful holiday season together.
Each and every testimonial that we receive is cherished because they are the reason that we love what we do. 
We would like to share some of these testimonials with you. Click here to read them
We have left all testimonials in their original language. Unfortunately, we cannot publish any pictures to preserve our members privacy.
It's cold out there but these testimonials will warm your heart.
Joan S. Paiement